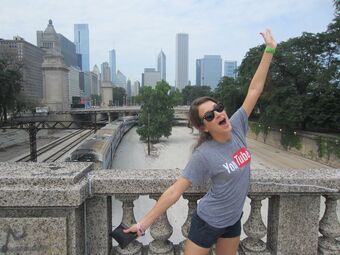 Alli Speed is Charles Trippy's ex-wife. She was originally part of CTFxC, with the channel documenting their relationship and wedding.
On April 7th, 2014, Charles posted a short vlog called "WE NEED TO TALK", announcing that he and Alli were separating, having grown apart and fighting a lot. She left the channel from that point forward, later beginning to vlog on her own channel. Alli kept a dog called Chico that she found later in her time on CTFxC.
Alli established her own channel during her time on CTFxC. She still posts there today, vlogging and also doing a show she started while on CTFxC called Drunk Gaming. Alli's Channel
Ad blocker interference detected!
Wikia is a free-to-use site that makes money from advertising. We have a modified experience for viewers using ad blockers

Wikia is not accessible if you've made further modifications. Remove the custom ad blocker rule(s) and the page will load as expected.